Defensive end Osi Umenyiora was introduced as the newest member of the Atlanta Falcons during a news conference Thursday. He didn't waste any time touting the talent of his new team.
"This team is the most talented team that I've probably seen in my life," Umenyiora said.
Those are pretty strong words about a team that has not played in a Super Bowl since the 1998 season and had to wait until January to win its first playoff game since 2004.
The Falcons have a hole to fill with the departure of defensive end John Abraham. Umenyiora is a two-time Pro Bowler, but his last appearance was in 2007. His six sacks in 2012 tied the lowest amount of his career since his rookie season. Umenyiora, who played behind Jason Pierre-Paul and Justin Tuck, said limited playing time affected his statistics.
"They had some very good football players there," Umenyiora said. "Obviously I wasn't able to play as much as I'd have liked. There was just no way you could put all of us on the phone at the same time.
"Statistically, that definitely played a role. You're only going to be able to produce as much as you're out there on the football field. I wasn't able to be out there on the football field as much as I've been accustomed to."
Umenyiora thinks the limited playing time put less mileage on his 31-year-old body the last couple seasons. He also thinks the Georgia Dome and its artificial turf will help him stay healthy. Regardless, the Falcons still will look for help at the position, most likely through the 2013 NFL Draft.
Umenyiora signed a two-year deal worth $8.5 million with the opportunity to reach $12.2 million. He called it a dream situation considering he's lived in Atlanta for 10 years.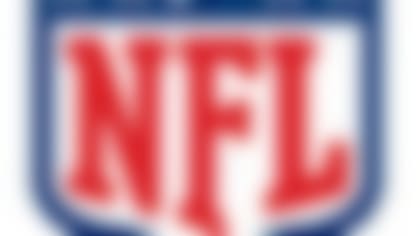 NFL free agency is underway. Follow all of the latest player rumors and signings in our free-agent tracker. More...
"It was weird having a son that's a Falcons fan, but it is what it is," Umenyiora said. "This is where I plan on living the rest of my life. ... I wouldn't even allow myself to dream this big.
"As soon as I came and visited ... my mind was set. I didn't want to take any other trips."
Umenyiora gushed about returning home, but he did play all nine years of his NFL career with the New York Giants. There didn't seem to be much love lost when he referred to his former employer as "the team I was with."
Umenyiora is thrilled with his new team, but he's no longer a double-digits sacks guy and has issues against the run.