Youngry didn't take. Neither did Sgt. Schiano. Now the Bucs will askLovie Smith to turn around the fortunes of a team that had no business being as bad as it was last season.
General manager Mark Dominik was also swept out of town, replaced by former Arizona Cardinals personnel man Jason Licht. The GM inherits a roster with a fair amount of talent, but several plus-sized question marks.
» WR Tiquan Underwood: Underwood made some plays after Mike Williams went down with an injury last season. Retaining Underwood would be a depth move for a team likely to make upgrades at wide receiver.
When this guy represents your most important free agent, you know there's not a lot of meat on the bone.
Other notable free agents: LB Adam Hayward, FB Erik Lorig, LB Jonathan Casillas, LB Dekoda Watson, DE Daniel Te'o-Nesheim**
The Bucs ranked 30th in points per game last season. If quarterback Mike Glennon is going to have a fair shot at this thing, Licht must find him some weapons beyond eternally underrated wide receiver Vincent Jackson. Don't be surprised if the Bucs use their seventh overall pick to find a complement to Jackson. Tampa Bay needs speed on the outside, and this is an ideal draft to find it.
Another major need is upgrading a grossly overpaid offensive line that deeply disappointed last season. Locating a speed outside rusher is also a necessity in Smith's defensive scheme, which relies heavily on pressure up front.
» CB Darrelle Revis: Sound crazy? Perhaps, but Revis' $16 million annual salary is looking worse by the day in a league where no other cornerback comes within $6 million of Revis Island. And with Tampa Bay expected to play more zone than man, Revis simply isn't an optimal fit.
» RG Davin Joseph: The former first-round pick was slow to return from a serious knee injury last season. Joseph ranked 80th among 81st qualifying guards last season, according to Pro Football Focus. The Bucs could be thinking hard about the $6 million Joseph is due in 2014.
» LG Carl Nicks: The snake-bitten Nicks is in limbo after suffering nerve damage in his foot in connection with the Bucs' MRSA outbreak last year. Nicks has been working out, but Smith said last month that Nicks' ability to play is "still up in the air." That's not exactly optimistic.
» WR Mike Williams: The veteran could be on thin ice after running into more off-the-field trouble. If the Bucs pick a wide receiver in the first round, Williams' time in Tampa could be up.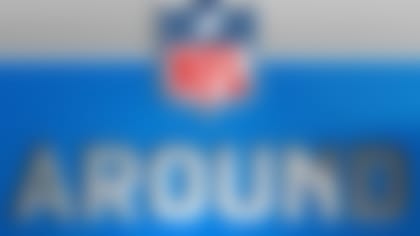 Revis' contract might be a bad one, but he's still one of the most gifted defensive players in football. We expect Revis to stay put. The offensive line will have a much different look, with Joseph and perhaps Donald Penn hitting the road (Joseph is more likely to be cut). When healthy, Nicks was one of the best guards in the NFL; expect the Bucs to show some patience here.
Finally, Glennon likely will get the opportunity to make believers out of the new regime. He should have better players around him as well. But don't be surprised if the Bucs draft a quarterback or bring in a veteran (Josh McCown?) as insurance.