The Chargers did well to make it to the divisional round of the playoffs, but they have to plan as though they were fortunate to reach the postseason. With Frank Reich replacing Ken Whisenhunt at coordinator, general manager Tom Telesco plans to infuse the offense with a speed element that was missing last season. Look for more two tight end sets to get speedy Ladarius Green on the field. Armed with a new contract extension, defensive coordinator John Pagano will be begging for more playmakers in free agency and the draft.
» LB Donald Butler:Around The League's highest-rated free agent inside linebacker is reported to be the Chargers' top priority entering March. A three-down linebacker yet to turn 25 years old, Butler is one of the few obvious defensive building blocks in San Diego.
» G Chad Rinehart: Formerly a third-round bust with the Redskins, Rinehart has turned his career around and solidified the Chargers' interior. He could be brought back at a reasonable rate.
Speed on both sides of the ball. The defense lacks star-caliber players and is particularly shallow on cornerbacks and edge rushers. With the futures of Rinehart and Jeromey Clary up in the air, offensive guard will have to be addressed in free agency or the draft. The Bolts also need young receivers behind Keenan Allen and a backup to tailback Ryan Mathews on early downs.
» WR Eddie Royal / Malcom Floyd: The Bolts can save $4.5 million against the salary cap by releasing Royal, who was an afterthought once Keenan Allen emerged as Philip Rivers' go-to receiver. Floyd will be 33 years old when the 2014 season starts. He's yet to be cleared to resume football activities following a career-threatening neck surgery.
» OL Jeromey Clary: With a cap number due to exceed $6 million this season, Clary's play is no longer worthy of his bloated contract.
» CB Derek Cox: One of free agency's biggest busts last year, Cox was benched in favor of fringe roster players shortly after signing a four-year, $20 million contract. His release would leave nearly $4 million in dead money against the cap.
» FB Le'Ron McClain: Why pay a guaranteed $2.5 million to a lead blocker who plays on just 12 percent of offensive snaps?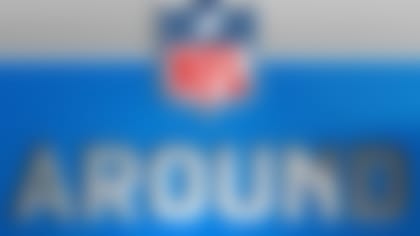 The Around The League team hits all the NFL's hottest topics in its award-winning podcast. Join the conversation. Listen
The first order of business is to free up cap space by jettisoning bloated veteran contracts. Once that is done, Telesco can take a two-pronged approach in free agency and the draft. He needs to acquire a cornerback via each avenue, perhaps addressing the position with a first- or second-round draft pick. There's immediate pass-rushing help on the horizon with Dwight Freeney and Melvin Ingram returning to full health, so that can be back-burnered. Finally, Mathews has earned a contract extension by running as hard as any back in the league last season.