Relatively little. The coaching staff and front office return intact. The offensive line will likely be tweaked, but there won't be major changes in personnel on either side of the ball. It will be interesting to see if the shift toward a pass-heavy offense down the stretch carries over to the 2014 season. Alex Smith didn't use Andy Reid's full playbook until the middle of last season. There should be more trust in the aerial attack this time around.
»*DE Tyson Jackson:* Jackson has shown gradual improvement every season since being selected third overall in the 2009 NFL Draft, but still comes up wanting as a pass rusher. He's a plus 3-4 run-stuffer who works best in a rotation.
»*WR/PR Dexter McCluster:* Even if he's never carved out a Darren Sproles-type role on offense, McCluster is coming off a career year as a punt returner and No. 3 receiver. Andy Reid has always been a fan, so perhaps the sides can reach an agreement on a three-year deal worth between $8 million and $9 million.
It's tricky to assess the true needs because this team went from over-reliance on defense in the first eight games to engaging in shootouts from November through January. The offensive line will have to be addressed with the returns of Albert, Asamoah and Schwartz up in the air. Unless Dwayne Bowe can regain 2010 to 2011 form, there's a need for a playmaking No. 1 receiver as well as a pass-catching tight end. With pass rushers Tamba Hali and Justin Houston returning to full health, the defense simply needs young legs for depth now and starting jobs down the line.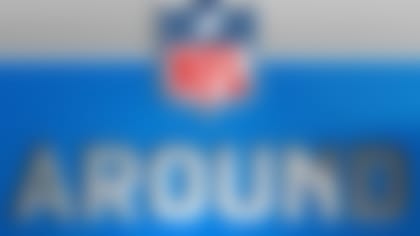 Unless they wield the franchise tag for a second consecutive year, the Chiefs should be prepared to get outbid for Albert. They can pick up a young wide receiver early in the draft and rely on 2013 third-round selection Travis Kelce for an upgrade at tight end. With little cap space available to chase outside free agents, the offseason priorities will be long-term extensions for Alex Smith and Pro Bowl safety Eric Berry.