» QB Chad Henne:Jags brass is on the record professing its desire to bring back Henne. The veteran quarterback is a stopgap with an average arm. Henne is like a good relief pitcher in baseball -- you can get a couple solid innings out of him, but shouldn't ask him to go the distance. However, Jacksonville's desire to bring him back shows that they are likely to bring in a young quarterback through the draft. In that instance, Henne could be insurance if that player isn't ready to take over the reins from the jump.
» RB Maurice Jones-Drew:MJD will hit free agency, which doesn't usually happen with franchise players. Caldwell's repeated comments on the topic sound like he's ready to let Jones-Drew walk unless he gets a huge discount. MJD can still be a productive back. However, given the state of the position juxtaposed to the money Jones-Drew likely feels he's earned, odds are we see the diminutive, demolition-style runner in another jersey in 2014.
» QB Blaine Gabbert: Bradley, Caldwell and offensive coordinator Jedd Fisch can spout as many smoke-and-mirrors comments they want about Gabbert. The simple truth is that the Jags must move on. Maybe that time he sat behind Henne and learned was good for him last year. So what? He can't stay healthy and has been a disaster when he is on the field. Perhaps Fisch is right and Gabbert does have a future in the NFL, but it shouldn't be as a clipboard holder in Jacksonville.
» DE Jason Babin: The defensive end wants to stay in Jacksonville, but he's scheduled to make a base salary of $6 million -- currently projected as the eighth highest heading into 2014 -- which is overpaying for his 7.5 sacks. The team could restructure his contract to keep him in Jacksonville, but as it currently sits, he's a candidate to be clipped.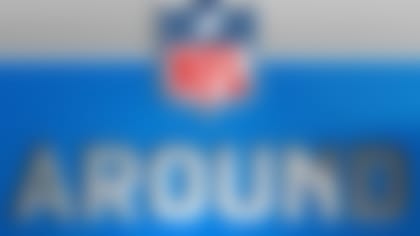 The Around The League team hits all the NFL's hottest topics in its award-winning podcast. Join the conversation. Listen
This team still lacks the depth of talent it takes to win over a 16-game schedule. However, Caldwell knows he has the right coach for the job. As Bradley is given more talent -- and a quarterback -- to deploy, the Jaguars will rise in the poor AFC South. It just won't be a meteoric rise next year.
In the latest "Around The League Podcast," the guys ponder the future in both Seattle and Denver and break down the teams who intrigue them most this offseason.