In the Oakland Raiders edition of our "Draft Questions" series, Gregg Rosenthal asked if Reggie McKenzie was at risk of losing his job if he failed to find immediate impact starters in this month's draft.
Brandt: Revisiting The Hot 100
Gil Brandt takes another shot at ranking the 100 best prospects in this tricky draft class -- and makes plenty of changes. More
It's a fair question, even if it's an unfair reality for the general manager. McKenzie inherited a mess, and his time with Oakland has been all about a slow rebuild. Given their unkind roster and salary-cap situation, McKenzie has no other choice.
To survive this process, McKenzie needs patience from the people above him. Specifically, team owner Mark Davis.
Davis was asked about the major facelift on a roster that's barely recognizable to the one McKenzie inherited in January of last year.
"Facelift? I wouldn't put a word on it," Davis replied. "He's just getting players. We've got to restructure things, rebuilding the (salary) cap, get some more players.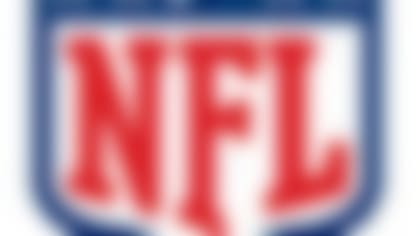 NFL free agency is underway. Follow all of the latest player rumors and signings in our free-agent tracker. More...
"He's doing the job. Yeah, he's my guy. I've never wavered from that. He's the only guy I've hired. Well, I traded for Carson Palmer, but (McKenzie) decided he was not part of the long-term plan, and I'm OK with that."
The Raiders almost are out of the darkness. Next year, they could have $50 million in spending money. The decisions McKenzie makes at that time will be the only fair way to accurately judge him.