Turner, hired as the Vikings' new offensive coordinator last month, wants to run an offense that gets the ball to his best player in space. One way to do that is to re-establish Peterson as a receiver out of the backfield.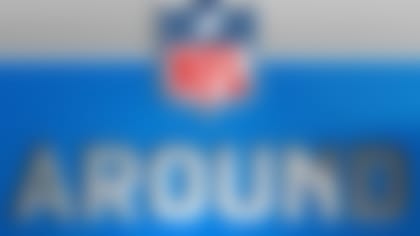 Peterson had a career-high 43 receptions in 2009 (aka The Good Favre Year). That element of his game has been missing since, but that might be about to change.
"He's run the ball in closed-in quarters with a lot of defenders there and he makes a lot of long runs, making people miss or running over people," Turner said, via ESPN. "It's hard to do, but we would like to get him in space and getting the field spread a little bit better for him."
According to ESPN Stats & Information, Peterson had more carries against eight-man fronts than any running back in the NFL the past two seasons. He'll turn 29 this year and has undergone three surgeries in the past three seasons.
Finding new, less punishing ways to get Peterson the ball is a wise move by the Vikings on multiple levels.