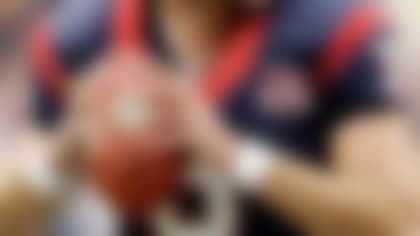 Our analysts provide Super Bowl picks with four Sundays in the books. Matt 
Schaub's Texans get love on the AFC side. More ...
"We just have a lot of guys that can make plays," Turner said after the game. "I thought it was important to let Jackie start the game. I wanted to make sure we got into a rhythm. We had a plan for specific things for Ryan, and I thought he responded in the four minutes right there at the end. He was rolling and hitting it."
After carrying the ball just five times in the first half, Mathews said he "kind of expected it" after last week's ball-control issues. Mathews ultimately went on to lead the team against Kansas City with 61 yards on 14 carries, and we fully expect Mathews to start against the New Orleans Saints' soft defense Sunday.
"I got in the game, I got to play, you know what I'm saying?" Mathews said Monday, via The Associated Press. "I got touches. So I'm not complaining."
Turner insists he wasn't sending a message, but it was received loud and clear.