INDIANAPOLIS -- Norv Turner's first order of business as Minnesota Vikings offense coordinator didn't involve the quarterback position. Turner immediately installed 10 plays for Cordarrelle Patterson, the team's most dynamic wide receiver.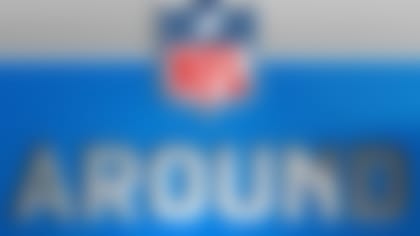 The Around The League team hits all the NFL's hottest topics in its award-winning podcast. Join the conversation. Listen
"That's the first thing (Norv) was doing when he was putting the Xs and Os part of it together," Vikings general manager Rick Spielman said this week at the NFL Scouting Combine. "(Cordarrelle) is a unique talent."
Spielman talked up Patterson's rare combination of skills, comparing them to Percy Harvin. Turner is a great play-caller and did a nice job highlighting Josh Gordon's strengths in Cleveland last season.
Patterson is one of our favorite breakout candidates for next season. He's one of the rare NFL players who makes other NFL players look pedestrian by comparison. His combination of size, speed and movement skills is hard to match. Now the Vikings just need to find someone to throw him the ball.