Instant Debate: Bolts blame game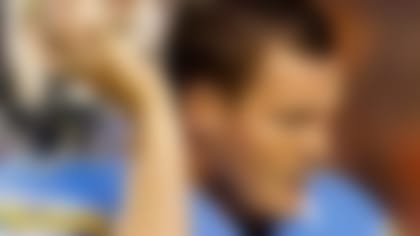 Who's to blame for San Diego's Monday meltdown: QB Philip Rivers, head coach Norv Turner or GM A.J. Smith? More ...
League spokesman Greg Aiello told NFL.com and NFL Network on Sunday that the league is gathering facts after a Chargers equipment man was spotted concealing a possible illegal, sticky substance and distributing it to players.
The substance was confiscated and sent to the Broncos and league officials. Turner said the object of suspicion is a towel bearing a substance that dries football.
"The questions that have been asked by the league involve a towel that has been used by this organization for over 10 years," Turner said, according to comments distributed by the Chargers. "It's been used by a lot of teams in this league. The towel is used to dry the balls, the gloves the players use and their arms. The league is looking into the towel, and that's about where we're at."
"We lost," he said. "How could we have cheated?"