Maquinana: Foiling Father Time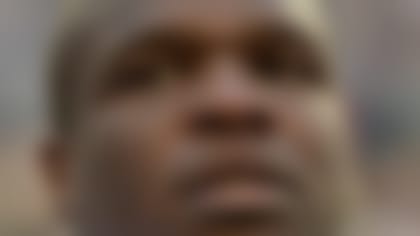 Frank Gore's injury-plagued college career is a distant memory. Ryan Maquinana studies the San Francisco back's rare longevity. READ
"I'm trying to take (Gore's) job, but I know that's going to be the hardest thing in the world," Lattimore told USA Today.
The best thing we can say for Lattimore is that at least at this point we've been getting positive news out of the Bay Area regarding his health. After the 49ers drafted Carlos Hyde we postulated on the Around The League Podcast that it could be a sign the team wasn't thrilled with Lattimore's progress.
Of course, after missing a year of football, what Lattimore really needs to do is get hit.
"When I take a few hits and get back up. After that, I know it's alright. So that will be the point," Lattimore said. "But right now, I'm just growing my confidence by just feeling every movement, reading the blocks of my offensive linemen, catching the ball and making sudden movements without thinking about it."
Unfortunately he'll have to wait until training camp for that.
The positive steps forward are good news for Lattimore -- who by all accounts is a stand-up young man -- however in the 49ers' backfield he'll have a steep hill to climb even if healthy.
Gore sits atop the running back mountain in San Francisco and Lattimore would still have to run though Hyde and Kendall Hunter for even a chance to knock him off his pearch.