From an infamous season-ending concussion to getting replaced by a 28-year-old rookie, some could make a decent argument that Colt McCoy never got a fair shake with the Cleveland Browns.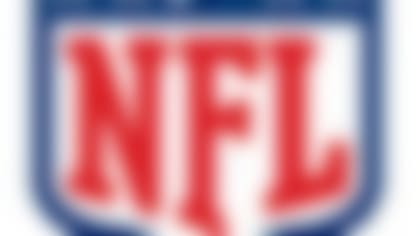 NFL free agency is under way. Follow all of the latest rumors and signings in our free-agent tracker. More...
"I have no hard feelings -- I know that's probably a shock for some people to hear that," McCoy said Tuesday during a conference call held by the 49ers, via the Akron Beacon Journal. "Hopefully this is a better fit for me and a great fit for the city of Cleveland because at the end of the day, they deserve a winner, and I'll always be grateful for my time there."
McCoy spent three unremarkable seasons on the Browns after being selected in the third round of the 2010 NFL Draft. He struggled in 21 starts his first two seasons but never was surrounded by any weapons on offense. His lasting memory on the Browns might be the season-ending concussion he suffered at the hands of former Pittsburgh Steelers linebacker James Harrison, which led to McCoy's father criticizing the team's management -- or mismanagement -- of the injury.
When the Browns drafted Brandon Weeden in the first round last year, we knew McCoy wouldn't last on the Browns. Now that he's in a better situation, he isn't interested in dwelling on his forgettable time as a Cleveland Brown.