Many of the players below are filling jobs vacated by starters who left via free agency. A number of second-year players on the list were brought along slowly as rookies. With mandated four-year rookie contracts and the spectre of free agency looming over every contract, teams can't afford to let players stay on the bench for long.
If a draft pick doesn't start showing major positive signs in his second year, he is often on his way out by Year 3. Here are seven guys we see getting a lot more playing time this season:
Dion Jordan, Miami Dolphins defensive end: The Dolphins' defensive coaching staff brought Jordan along slowly last year. We'd argue they were too cautious; at times it appeared they didn't have a plan for him. Jordan is a rare talent, but his skill set isn't that different from Jamie Collins, the New England Patriots' second-round pick who exploded late last season. He can rush the passer, play multiple positions and even drop into coverage.
The Dolphins insist they have big plans for Jordan despite the presence of Cameron Wake and Olivier Vernon at defensive end. The team needs to get more creative in getting Jordan on the field. They should just trade Jordan to his old buddy Chip Kelly if they don't plan on it. If Jordan struggles to make an impact again, it's an indictment of the entire staff.
Emmanuel Lamur, Cincinnati Bengals linebacker: This is admittedly a sleeper pick. Lamur is an undrafted player entering his third season who missed all of 2013 with a shoulder injury. New defensive coordinator Paul Guenther believes Lamur has the versatile skill set necessary to play every down; he could wind up starting at strong side linebacker.
Devin Taylor and Ezekiel Ansah, Detroit Lions pass rushers: The Lions had the depth to bring Ansah along relatively slowly last year. Sure, he started 12 games. But the team was careful to spot his snaps, especially on rushing downs. Ansah will now be asked to play every down, and the Lions need him to be a difference-maker. Taylor, meanwhile, is a promising fourth-round pick from 2013. He held his own in over 300 snaps last year. New defensive coordinator Teryl Austin has made it clear that he expects Taylor to have a big role following the departures of Willie Young and Israel Idonije.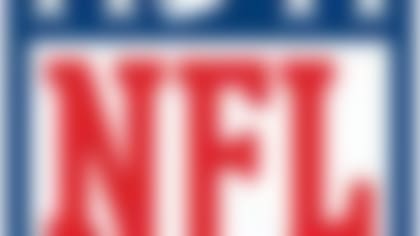 The NFL offseason workout program calendar has been released for all 32 teams. Find out your favorite team's schedule. **More...**
Armond Armstead, New England Patriots defensive tackle: Once a highly touted USC prospect, Armstead dominated the CFL in 2012. He is only 23 years old after missing all of last season due to an infection. There is a chance for Armstead to start next to Vince Wilfork and make a big impact.
Sharrif Floyd, Minnesota Vikings defensive tackle: Last year's No. 23 overall pick played all 16 games last season but played just 472 snaps, fewer than half of the snaps from Minnesota's top defensive linemen. With Kevin Williams now out of the picture, the Vikings need Floyd and re-signed defensive end Everson Griffen to be bigger impact players.