Former Green Bay Packers safety Nick Collins was coming off three consecutive Pro Bowl selections when a neck injury ended his football career early in the 2011 season.
Collins, now 30, suggested this week in a pair of tweets that he will attempt a comeback in 2014.
Collins was one of the NFL's premier playmaking safeties for seven seasons, recording 21 interceptions and nearly 500 tackles. The Packers' defense has been reeling from his absence for three years now.
Still, there's little reason to believe the organization will veer from its established medical opinion on the danger of Collins pursuing a football career following 2011 spinal fusion surgery.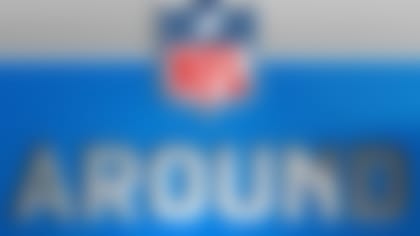 Collins' agent fielded calls from interested teams following his Packers release, but he couldn't find one willing to take on the risk.
"Organizations feel like I'm unable to play," Collins told the Green Bay Press Gazette, via ESPN.com, last August. "But I still have that hope that one day I get a call and they're like, 'Let's go give it a shot.'"
It would make for a great story if Collins finally gains full medical clearance and makes a triumphant return to the field next season.