Key voices from across the NFL -- including players, coaches, union leaders and league officials -- met Tuesday to discuss workplace issues in New York City, a meeting aimed at improving the workplace environment around the league.
Coaches and other team representatives at the meeting led the discussion and talked very openly with the players, according to sources involved in the meeting. Some of the focus was on the role of coaches in setting standards and helping all sides understand how to be accountable in living up to those standards.
The discussions will be ongoing between players, coaches and general managers, but they also will continue with the teams now, too. The issue is less one dominated by league executives and union executives than it is player-to-player and coach-to-player.
The sides did not talk about playoff expansion, though Commissioner Roger Goodell had mentioned that might happen, according to a source informed of the substance of the meeting.
Afterward, both NFL and players union officials issued positive statements about the talks.
"It was a productive discussion about how we can work together to ensure that the conduct of all NFL personnel consistently meets the highest standards on and off the football field," NFL officials said in a statement.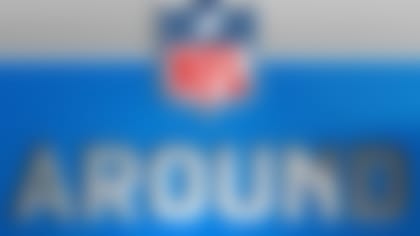 The Around The League team hits all the NFL's hottest topics in its award-winning podcast. Join the conversation. Listen
From the NFL Players Association: "The discussions between owners and players about a professional workplace were positive. We will continue to work together to set the highest workplace standards for everyone in the business of football."
Here's who was present at the Tuesday meeting:
From the NFL side: Goodell, Giants owner John Mara, Packers CEO Mark Murphy, Ravens GM Ozzie Newsome, Panthers coach Ron Rivera, Bengals OC Hue Jackson, Cowboys DC Rod Marinelli, NFL senior vice president of law and labor policy Adolpho Birch, executive vice president of human resources Robert Gulliver, executive vice president of football operations Troy Vincent and general counsel Jeff Pash.
From the NFLPA side: DeMaurice Smith, general counsel Tom DePaso, player affairs director Jason Belser, player advocate Tom Carter, special counsel Teri Patterson, Cardinals linebacker Lorenzo Alexander, Colts tight end Dwayne Allen, Giants long snapper Zac DeOssie, Cowboys guard Brian Waters, NFLPA president Eric Winston, Cardinals kicker Jay Feely and Giants linebacker Mark Herzlich.