A buzz word in league circles for years is now closer to reality than ever before just two weeks into this NFL season.
Instant Debate: More troubling loss?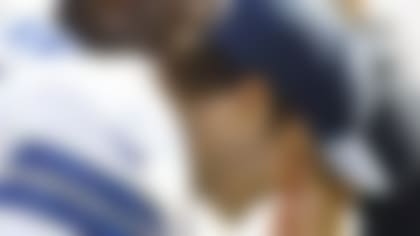 The Pats and Tony Romo's Cowboys were riding high after Week 1, but both teams stumbled Sunday. Which loss was worse? **More ...**
The previous record of 18 was achieved six other times in NFL history and most recently last season.
When (again, barring a tie) six teams sit at 2-0 on Tuesday, that figure will mark the fewest undefeated squads since the NFL expanded to 30 clubs in 1995. It will tie for the second fewest number of undefeated teams after two weeks of play since 1976, when the league bulged to 28.
Depending on your view, the NFL has either (a) come a long toward building competition or (b) watered down play at the expense of team dynasties and long-established circles of power.
How many teams don't have a chance at the playoffs? Four, five? This wasn't true 20 years ago. The value of that depends on your point of view.