The Pittsburgh Steelers and Indianapolis Colts also have byes this week. This creates another motivator to get a deal done now in order to avoid some teams from playing more games under the replacement officials than others.
Darlington: For fans' sake...
As the NFL and referees continue to negotiate, Jeff Darlington writes fans should hope labor peace results. More ...
This development follows the news Wednesday morning that the NFL and NFL Referees Association, who have been meeting since 10 a.m. ET, agreed to create a developmental program. It's a compromise to the league's demand for the addition of 21 officials to the current contingent of 121 NFLRA members, per an NFLRA source. The pool of money for the existing officials also will remain the same.
During Tuesday's talks, league owners, who have shown no inclination to budge on the referees' benefits issues, became involved on a more-detailed level in the negotiations, per an NFL source. The federal mediator is said to have kept things on track.
The developmental officials will be mentored by the existing crews and will be assigned to work with them during the week. The developmental officials will not be NFLRA members, will not work games and will not be eligible to be subbed in initially.
But eventually, as development officials improve and reach the standards to be NFL officials, they will be considered for NFLRA membership. As that happens, the financial pool for officials will be adjusted accordingly.
Sources from both sides of the negotiations said the parties agreed it was important for there to be more qualified officials available to the league, particularly for cases during which other officials cannot work due to circumstances outside of football (i.e. personal reasons or injury).
NFL: Monday night's result stands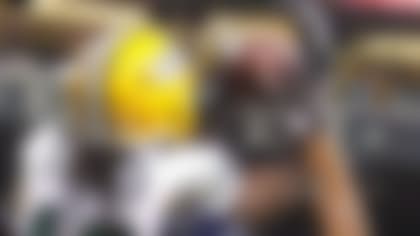 The issue of retirement plans for referees still has yet to be solved. The NFL also involved benefits experts in Tuesday's talks, per a league source. An NFLRA source said the referees came further off their position Tuesday.
Previously, where owners were looking for all officials to go to a 401(k), the NFLRA offered to have all new officials on a 401(k) and existing NFLRA members grandfathered in under the old pension.
The NFLRA on Tuesday offered a shorter-term grandfathering, but the owners declined, according to an NFLRA source.
The owners are dug in, reluctant to make any further compromise, according to a league source.
In exchange for the shorter-term grandfathering, the officials also sought a "ratification bonus" to make up for the money lost this season and to ensure the owners wouldn't profit from the lockout.