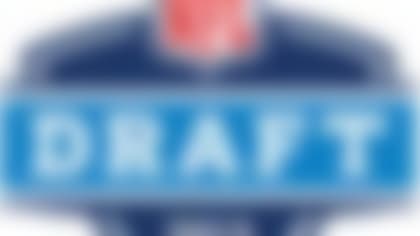 With the draft right around the corner, NFL.com ranks the top prospects available at every position on offense and defense. **More ...**
"This is no shot at Joeckel at all, but I think (Fisher) has got a little more upside," Mayock said. "He's a little longer and he's a little more athletic."
Mayock does believe Joeckel will be "very, very good," but Fisher combines upside and consistency without any concerns about his floor.
Here's what else Mayock had to say about offensive line prospects:
» Oklahoma tackle Lane Johnson's 2013 NFL Scouting Combine performance might have been the "freakiest" of any player in the last 10 years. "His numbers were off the charts," Mayock said. "He has the highest ceiling of them all."
2013 NFL Draft: Team needs Our analysts examine each team's game plan entering the NFL draft, identifying biggest needs, potential fits and more. **More ...**
» "You know, what's interesting is that if you watched early tapes of (Lane Johnson) at Oklahoma it's okay," Mayock explained. "The later tape is pretty darn good and the Senior Bowl was excellent. If you want to bet on the kid, it's a pretty good bet because you can see progress. And you know -- four years ago the freaking kid was a quarterback!"
"Prior to the Senior Bowl, I watched two or three games and I thought he was the twitchiest center in the draft. I'm immediately thinking zone scheme teams," Mayock said. "Then we got to the Senior Bowl and I watched him anchor against some of the big nose tackles in the one-on-one stuff and that changed my mind a little bit."