INDIANAPOLIS -- Nate Burleson recently encouraged Detroit Lions teammate Jahvid Best to retire because of ongoing concussion issues that kept the running back out all of 2012. Lions coach Jim Schwartz didn't put much credence into Burleson's medical evaluation but said the wide receiver's opinion is an example of the new NFL.
"That goes a little bit more to how the culture of the NFL has changed," Schwartz said Thursday at the NFL Scouting Combine. "Ten years ago, the advice from a teammate probably would have been, 'Hey, suck it up and get back out there.' From a lot of awareness standpoints and concern about people's health, I think that's a sign that stuff like that is working. But Nate's not a neurologist, and I'm not a neurologist. We'll leave it to the people that are qualified to handle that."
Other tidbits from Schwartz's media session:
» Schwartz said he didn't give any special speech to players about their offseason behavior after a slew of arrests last year. "No different that what we've had all along," he said. "... The players understand how important it is. They understand that it's not just what you can physically do on the field."
» Schwartz said he didn't talk to Jeff Fisher about wide receiver Titus Young before the St. Louis Rams claimed him off waivers. Schwartz was asked if the Young experience has the Lions being more diligent in evaluating players with character issues.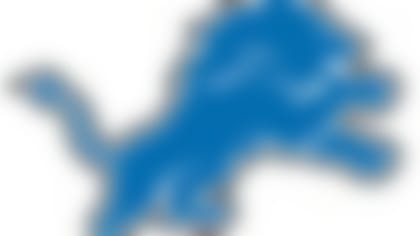 "You always do," he said. "He was very productive for us as a rookie, and obviously last year the issues were well documented. And it didn't end well for us. But there is also a lot of incidents with other players that have had issues and have gone on and put them behind them and gone on to be productive and good team players.
"You have to take each player individually. ... You can't penalize some of these guys for what happened with a player on your team last year."
» Schwartz said the Lions were last in the NFL in explosive runs, something that has to change in 2013. "The ability to get big plays and flip field position with the run is important," he said.