The names below aren't normally celebrated. They will be tonight.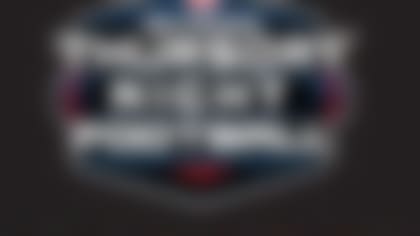 NFL Network isn't the only way to watch "Thursday Night Football." Follow the game online with this interactive companion.
Tonight's crew of heroes in black and white are as follows:
Umpire Bill Schuster -- 13 years
Head linesman Wayne Mackie -- 6 years
Line judge Jeff Seeman -- 11 years
Field judge Bob Waggoner -- 16 years
Side judge Jimmy DeBell -- 4 years
Back judge Greg Steed -- 10 years
Count it up. That's 70 years of league officiating experience flooding M&T Bank Stadium. Seven decades of seamless calls, on-field wisdom and order in the end zone.