The NFC playoff picture is even more wide open than the morass over in the AFC. All four divisions are up for grabs. Just three playoff spots are even accounted for. Let's break it down.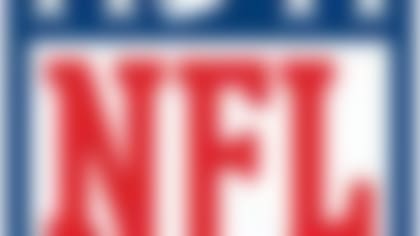 See where each team stands in the playoff picture heading into the final week of the 2013 NFL regular season. More ...
» The wild-card teams will not come out of the NFC East or the North. The Eagles and Cowboys will play on Sunday night to decide the NBC NFC East. The Packers and Bears decide the North at 4:25 p.m. ET. The two "win or go home" victors will host games on Wild Card Weekend, because the byes are coming out of the NFC South and NFC West.
» Seattle can clinch home-field advantage with a win over St. Louis on Sunday. Carolina clinches the NFC South and a bye with a victory in Atlanta. Philadelphia will be the No. 3 seed with a win in Dallas.
» Aaron Rodgers' and Tony Romo's health loom over the entire conference. If Rodgers returns, the Packers should be considered the favorites to win in Chicago. Green Bay's defense is rough around the edges, but the Packers would have a shot to make some noise in the playoffs with Rodgers. We should get an answer about Rodgers earlier in the week this time around.
It's hard to imagine Kyle Orton leading Dallas to an upset victory against the Eagles if Romo is out. That's because it's hard to imagine Cowboys coordinator Monte Kiffin's defense holding the Eagles' offense under 40 points. Look for Dallas to string out the Romo drama all week.
We don't know the playoff byes, but there would have to be some upsets to keep Seattle and Carolina out of the top two spots.
San Francisco didn't clinch a playoff spot until Monday night, but the 49ers remain alive for the No. 1 seed in the conference. The 49ers complete an improbable comeback to win the division if they win in Arizona on Sunday and the Seahawks fall at home to St. Louis.
It would be stunning to see the Seahawks lose two consecutive games in Seattle, but it was fairly stunning to see the Cardinals win there in Week 16. The Seahawks have major offensive line issues, and they have to face a Rams defensive front that abused them in St. Louis. Crazier things have happened. (But not many.)
If that doesn't answer all your questions, perhaps our official playoff scenarios will help. And if that doesn't do it, we'll see you next season.