The third preseason game traditionally is when teams veer as close to a regular-season look as we're going to get before the real games begin.
Debate: Preseason Week 3 spotlight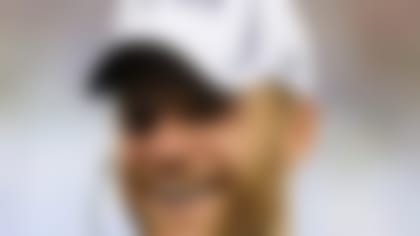 Week 3 games are the most important of the preseason. Who has the most at stake? Seahawks QB Matt Flynn? Let's debate! **More ...**
"Well, let's get them to prepare for it a little bit," Ryan said, half serious. "But I don't see us really running the Wildcat in the preseason."
Instead, it will be another four quarters of the -- up-to-now, deeply vanilla -- base offense led by Mark Sanchez and friends. Rex confirmed Sanchez will play "into the third quarter," leaving Tebow to finish it out. (And Greg McElroy to fidget nervously, somewhere in the distance.)
The Wildcat offense hasn't saved teams from these problems before, so it's a stretch to characterize the gimmick as some secret weapon being handcrafted in Florham Park. The to-do list for the Jets runs much deeper.