The Jets will need a miracle against the Texans. Chad Reuter says Tim Tebow might be Gang Green's only hope. **More ...**
Watt, in just his second season, has been the NFL's most dominant defensive end through the first month of the season. His 7½ sacks led the league after Week 4 (Clay Matthews reached eight on Sunday) and helped Texans fans completely forget about the existence of Mario Williams.
Watt is one of a handful of defensive players who can dictate the flow of a game and single-handedly decide the outcome. He's quickly become the focal point of opposing offenses and will give the right side of New York's line all it can handle.
Debate: Time for a QB change?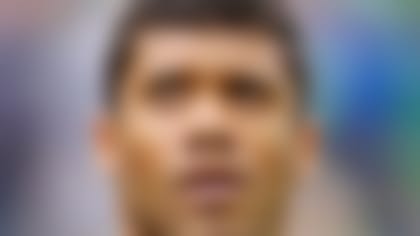 Which starting quarterback most needs to hit the bench? Our analysts debate, with Russell Wilson's name coming up. **More ...**
ProFootballFocus awarded Watt a +28.7 grade, twice as high as Calais Campbell, their second-ranked 3-4 end. Watt's compiled 17 combined sacks, hits and hurries in just four games. New York can tease us with Tebow, or roll with the vanilla scheme we've become familiar with during their 2-2 start. This one comes down to putting a body on Houston's walking terror.
If this contest wanders out of control early, Watt will be the reason.