Case in point: Rex Ryan announced Wednesday that running back Joe McKnight will have an increased role at cornerback going forward.
Debate: No Revis = no playoffs?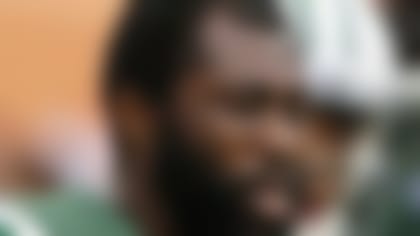 "We'll do that this week with Joe McKnight," Ryan said, via the New York Daily News. "He'll have a role on offense, but we're also teaching him how to play corner. Not quite a full-time capacity, but he's going to be over there a ton in the meetings and everything else."
This is a move that addresses two aspects of the Jets' roster -- adding depth to a devastated secondary and finding a new role for McKnight, who's become a complete afterthought in the team's offensive gameplan.
The Jets' fourth-round pick in the 2010 draft, McKnight has played just seven of a possible 204 offensive snaps. He played defensive back in high school before Pete Carroll moved him to running back at USC.
"He's a guy that we saw on scout team when he was a rookie," Ryan said. "He has the necessary skills to be able to play corner. He's got the speed, the size, the athleticism, the ball skills. Everything you look for in a corner. So, I don't think there's any reason not to think that Joe McKnight couldn't be a corner.
"It's just going to take time, obviously," Ryan added. "But I think with (defensive backs coach) Dennis Thurman and (assistant defensive backs coach) Jimmy O'Neil over there, I think we got great teachers of the game. It'll be interesting. I would not bet against Joe McKnight becoming a good corner."