How close we came to avoiding a circus in Florham Park.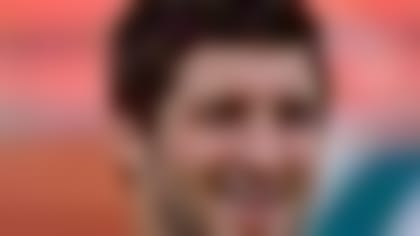 Tim Tebow's highlights need a home. Tebow Zone compiles every noteable play from every game for your viewing pleasure. More ...
"We tried like hell to get him," Mangini said this week.
Mangini and general manager Mike Tannenbaum were offering defensive end John Abraham to Atlanta straight-up for Schaub, whose two starts behind Michael Vick had enticed the Jets. The talks for Schaub fell apart, but the Jets ended up shipping Abraham to Atlanta for the 29th pick in the 2006 draft. Mangini and Co. used that to select center Nick Mangold, but only after trying to trade the pick to the San Diego Chargers for running back Michael Turner.
Doing the math, we can safely assume a rapidly developing Schaub would have outlasted the oft-injured Chad Pennington and prevented the acquisitions of Brett Favre, Mark Sanchez and -- almost certainly -- Tim Tebow.