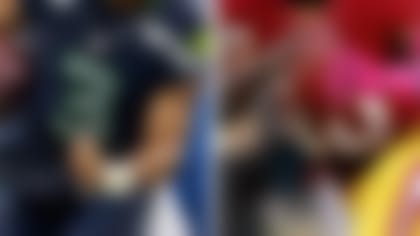 Big Blue ranks just 16th against the run, but this defense was impressive Sunday in shutting down the San Francisco 49ers. They dominated the line of scrimmage, a sign New York's front seven is on the upswing. Griffin, of course, is a different beast.
It's Wednesday. Coughlin has seen the play by now, along with the bulk of RG3's handiwork on the ground this season.
One point of motivation is improving New York's 0-2 record in the NFC East. That begins with tempering Washington's young playmaker four days from now, something few have been able to do.