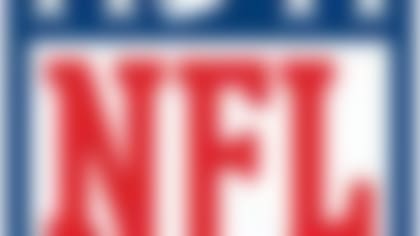 Follow all the developments on the NFL's open market with our up-to-the-minute tracking of 2014's free agents. More ...
Plugged-in beat writer Larry Holder of The Times-Picayune suggests defensive coordinator Rob Ryan might be setting the table to show more three-safety sets next season, something they rolled out as a wrinkle during 2013. Season-ending injuries to outside linebackers Will Smith and Victor Butler forced the Saints to sample a 4-2-5 base in Week 1 win over the Falcons.
Today, Harper and Jenkins are out the door, but Bush has been kept around to do much more than warm the bench behind Byrd and Vaccaro.
"You start the offseason and put your plan together, but as you start to closely look at it and you start saying, 'Hey, who are the best 11 guys,' you have to have some flexibility," Saints coach Sean Payton told reporters at last month's NFL Annual Meeting, per Holder.
Payton also acknowledged, "I think (the mentality of finding a safety) has changed," before praising Byrd as "one of those players that seems to be around the ball a lot."
New Orleans was a surprise landing spot for Byrd, largely because the Saints were seen as a salary cap-strapped club focused on trimming veteran salary. Instead, they swooped in and handed the former Bills ball-hawk a six-year deal worth up to $54 million. That's big bucks thrown at a so-called "devalued" position when Ryan already stated he has one of the NFL's best overall safeties in second-year man Vaccaro.
Payton acknowledged that Vaccaro is set for a more defined role this season after playing all over the field in 2013, but he's a lock to be on the field full time. Judging by what New Orleans has done at the position, we'd agree with Holder's theory that a three-safety alignment will be much more than a gimmick for the Saints come September.
In the latest edition of the "Around The League Podcast," the guys begin the offseason Roster Reset series with the AFC West and dive into the ATL mailbag.