At this point, the Patriots get the benefit of the doubt. Last year's Super Bowl participant delivered an ugly performance in losing to the Cardinals, doing so at home. To make matters worse, it was the offense that suffered the brunt of the body shot, and not even a fluky, late fumble recovery could help them pull it out. But they have built up so much capital, it's easy to say they'll be fine.
With the Cowboys, they have no such goodwill. In fact, Sunday's result makes that inspired win over the Giants in Week 1 seem a bit fluky. That's because they just weren't tough enough to stop the Seahawks, and they were never even in the game. Those two in-your-face scoring drives by Seattle were more humiliating than anything. Dallas has a whole season ahead of it and plenty of time to show the trip up north wasn't a true representation of this team. But it wasn't a great sign.
I would be much more concerned if I were the Patriots. The loss by the Cowboys is still a concern, but it is more understandable considering how difficult it is to win in Seattle. The Patriots lost at home to a team with a below-average quarterback.
Tom Brady couldn't find any rhythm behind his leaky offensive line. That issue is going to arise every time New England plays a talented defensive front, and that is the main reason I would be concerned about the Patriots.
The Patriots' loss was more troubling because the Cowboys' loss was to be expected. Anyone who is surprised the Cowboys followed up an impressive win with a big letdown hasn't watched this team the last five years. The bigger surprise will be if they become a consistent team.
New England's loss was more troubling because it's the sort of home loss rarely seen in the Belichick-Brady era. The Pats' offense could have some growing pains with Josh McDaniels back in the mix, Aaron Hernandez injured and questions on the offensive line.
The Cowboys' loss bothers me more. They are in a tougher division than New England and will have a tougher time getting into the playoffs. The Patriots can overcome this setback, still win their division and host a playoff game. The loss of Aaron Hernandez will create problems; look for Wes Welker to play a larger role in the offense to compensate.
What bothers me about the Cowboys is this loss was in part due to the fact they did not handle their win over the rival Giants well. The Patriots have a history of playing well after a defeat. The Cowboys have to prove they can sustain success. Dallas' defeat featured turnovers, a blocked kick and generally careless mistakes. That bothers me more than what I saw from New England.
The Patriots obviously aren't happy about losing at home to an Arizona team lacking great expectations, but the Cowboys had the more troubling loss on Sunday. Bill Belichick's teams usually lose a September game that, perhaps, they shouldn't. ... But by the end of the year, they're ready to make a playoff run.
The Cowboys haven't built up that sort of credit in terms of their confidence to round into form come December. They also play in the league's most competitive division. Losing to a solid Seattle squad was no shame (or surprise), but keeping up with the Giants, Eagles and even Redskins requires that Dallas win a couple road games outside the NFC East.
About three weeks ago, I was singing songs about how good the Patriots were going to be this season. I was thinkin' 13-3 at worst, with a great chance for an even better mark. Not much has changed since then: The rest of the AFC East is still pretty crummy, Tom Brady's weapons are still terrific (even with Aaron Hernandez on the shelf for a little while), and the defense is at the very least better than last season's.
Unfortunately for Pats fans, though, the other thing that hasn't changed is their offensive line. Two weeks and six days ago, Willie McGinest told me this would be his former team's undoing. I took his word for it then ... and after what I saw against Arizona, I think it's safe to say Willie's on to something.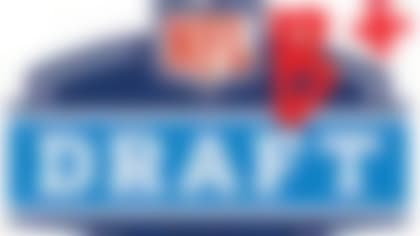 The draft is finally behind us. How did everybody do? Bucky Brooks breaks out the red pen and grades all 32 teams by division. **More ...**