Instant Debate: The pressure is on ...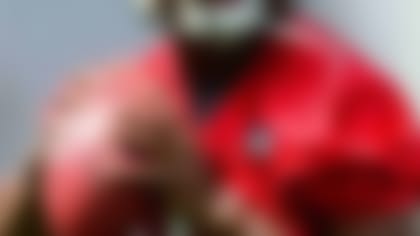 Which rookie faces the most daunting spotlight in 2013? Our analysts debate, with Jets QB Geno Smith topping the list. **More ...**
Suh, who has deferred to veterans in the past, surprised some media members last week at the Lions' organized team activities by roaring at the rookie defensive end for missing a play.
"And it's not necessarily chirping at each other," Suh said of being a vocal leader on the practice field. "We're just communicating. Kyle was that guy last year and Kyle's obviously not here, unfortunately due to the NFL and the way things go.
"But it gives me an opportunity to be able to do that. I'm not saying I didn't do it last year, you just may not have seen it as much just because (we had) more of a collective group."
As a player, Suh is ferocious on Sundays, but on the other six days of the week he generally is a reserved individual. Media members and Lions teammates alike have questioned Suh's ability to take on a vocal leadership role.
When Ansah was drafted, part of what made him worth the risk for the Lions was Suh's play in the middle of the defense. The hope is that Suh will allow the athletic end to go one-on-one on the outside. If Suh successfully adds mentor -- at least on the field -- it only will help the rookie that much more.
"Ziggy, I mean he's learning our defense so fast and so quick," Suh added. "He's obviously running with the ones in and out. It's having that good communication. So with you seeing me speak up, we're all just communicating and having a good time and understanding where we're supposed to be."