"It's a great challenge that Nick put in for us, being the best two guys, so it's something that we got to live up to," Suh told NFL Network's Andrew Siciliano. "We have the potential and the opportunity to be that great, but it's a matter of we got to work together, put in the work and make sure we get it done and we got to stay healthy."
Debate: Football's national holiday?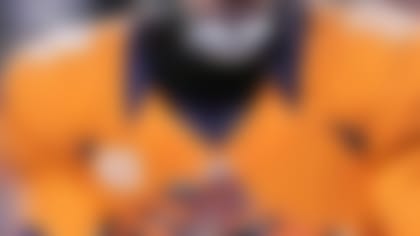 If you could earmark one game for holiday status, which would it be? Peyton 
Manning's Broncos present a few options. **More ...**
Staying healthy has been an issue for Fairley, who has missed nine games in his first two NFL seasons.
Suh said he always has relished having a target on his back because it means he's taking pressure off other defensive players.
"I think it's fun and it's something good," he said. "You're doing something positive if you're having a target on your back and you're a main focus of offensive coaches and their staff. And they really have to focus on you guys and take the pressure off the rest of your teammates, allow them to make plays. If me and Nick can do that, that will be a great thing and something that I welcome and I know Nick welcomes. Let's just make the most of it and instead of talking about it, let's just be about it."
With the current makeup of the Lions' defense, Suh and Fairley will have to "be about it" if they want to prove a disappointing 2012 was an aberration not an expectation.