Ndamukong Suh was criticized again this past week for his on-field behavior, but don't expect him to be fined for it.
Indianapolis Colts right guard Mike McGlynn ripped Suh and other Detroit Lions players for their actions following an interception return on Sunday. Suh had concussed Colts right tackle Winston Justice with a block during an interception return, and McGlynn said Suh and others mocked Winston after the play.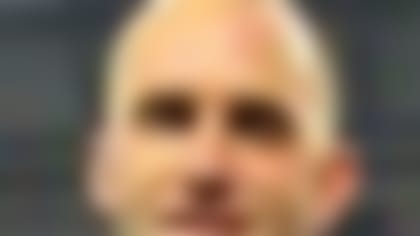 ESPN's Ed Werder reported Tuesday that a league source said nothing on video replay indicated any type of violation. Suh was not penalized for the incident.
"Totally ignorant on their part," McGlynn said Sunday. "Just childish stuff. We're all battling out there; I don't know if the hit was legal or not, but clearly he was hurt, and they're out there dancing and pointing at him and laughing. Just blatant disrespect. They're good players, but there's no room for that. It's disgusting, really."
"We're excited about (the play)," he said. "I don't think anybody's reveling in anybody being injured or anything like that."