Nate Montana is attempting to follow his father's footsteps into the NFL ... however improbable that might be.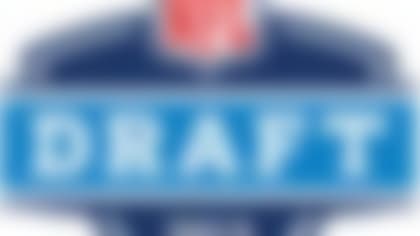 With the draft right around the corner, NFL.com ranks the top prospects available at every position on offense and defense. **More ...**
Nate, the son of Hall of Fame quarterback Joe Montana, participated in the NFL Super Regional Combine at Cowboys Stadium on Monday. Around The League spoke with NFL.com analyst Bucky Brooks, who was in attendance.
Brooks called Montana, 23, a "long shot" who will be held back by a weak throwing arm.
"It's going to be hard for him to transition to the next level," Brooks said. "His passes don't have zip. He has difficulty making pro throws."
Montana had a rambling college career that spanned four different schools, including two stops at his father's alma mater, Notre Dame. He finished at Division II West Virginia Wesleyan, where he led his conference with 2,480 passing yards and 19 touchdowns last season.
Still, the leap from D-II to the NFL is massive. Montana's chances appear slim.
"He's a great kid, his measurables are fine, but in terms of playing at the next level, his performance here was not very good," Brooks said.
Montana left a better impression on NFL.com senior analyst Gil Brandt, who also was in attendance. Brandt believes Montana's size (6-foot-4, 215 pounds) and pedigree should be enough to secure a camp invite. Time will tell.