Despite leading the NCAA with 20 receiving touchdowns and finishing second with 1,752 receiving yards, Houston's Patrick Edwards went undrafted in 2012 due to concerns about his size (5-foot-9, 175 pounds) and lack of top-end speed.
Schein Nine: Breakout candidates Who will become the next household name in the NFL? Adam Schein identifies nine players who are primed to make the leap. More ...
Edwards went on to earn a spot on the Detroit Lions' practice squad with a strong training camp. He missed a prime opportunity for a promotion at mid-season when a quadriceps injury landed him on injured reserve in October.
Fast forward to 2013, and Edwards is the talk of the Lions' offseason as the leading candidate to snare the third receiver job with Ryan Broyles still recovering from knee surgery and Titus Young long gone.
It doesn't hurt that coach Jim Schwartz is in Edwards' corner. "Very surprised" that Edwards didn't get drafted last year, Schwartz notes that the receiver is a "lot stronger" this offseason.
Instant Debate: NFL's biggest arm?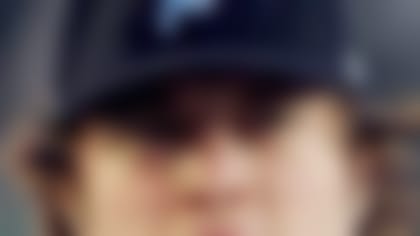 Which QB boasts the strongest arm in the NFL? Our analysts debate, with Matthew Stafford getting some love. More ...
"He runs much better routes. He has a much better understanding of the offense," Schwartz said, via the Detroit News. "But just that availability to be out there all the time, to be consistent from practice to practice is going to be his challenge."
Edwards isn't yet a household name, but he has a solid shot to become one in the Lions' pass-heavy offense after Mike Thomas and Kris Durham stumbled down the stretch last season.
There might be more to Burleson's prediction than the usual offseason hyperbole.