Woody Johnson says he would "love" for Darrelle Revis to remain with the New York Jets. But that won't stop the Jets from making a move they believe makes them better in the long run.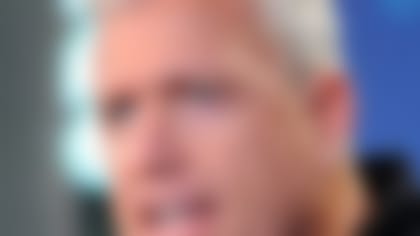 Rex Ryan and the Jets are set to enter the 2013 season with little to no expectations. How will they fare? Our analysts debate. **More ...**
"It's not one player," Johnson said from the NFL Annual Meeting in Phoenix, according to NFL.com's Ian Rapoport. "If you don't look at the whole 53, you're not going to make it."
The days of pretending that Revis isn't on the market are over -- not that the Jets could even hide it at this point. Johnson believes the team's attempts to trade Revis have been "exaggerated." He ruled out that his team is dealing with "contract fatigue" over a process that's stretched back to the summer of 2010.
He added, "If somebody wants to make an offer to one of our players, you have to listen."
Revis said that general manager John Idzik has been in contact with Revis' agent. He declined to comment about which teams Idzik might be in conversation with regarding the Pro Bowl cornerback.
Idzik was similarly tight-lipped about any trade offers in the works in his conversation with the media. He said he's operating under the belief that Revis has not played his final down as a Jet. Where will Brent Grimes wind up? Follow him and all the other NFL players on the move in our free-agent tracker. More ...
The message from the top of the Jets' food chain was clear on Sunday night. Revis is their star, but they'll move him in a heartbeat if the right deal comes along.
They could find their taker this week.