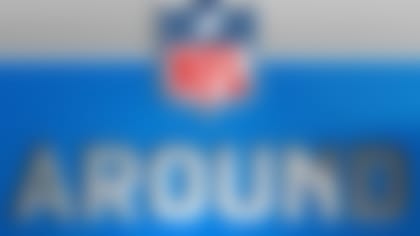 The Around The League team hits all the NFL's hottest topics in its award-winning podcast. Join the conversation. Listen
"I want him to stay," linebacker Mychal Kendricks told Around The League on Wednesday. "I want him to be on our team. Deep threat. One of the most elusive guys in the league. I'd rather play with him instead of against him."
Amid speculation that Jackson isn't a fit for the culture coach Chip Kelly is building, Kendricks called his teammate "misunderstood."
"Once you're tagged with being a certain type of way, it's kind of hard to get rid of," Kendricks said. "But I've known DeSean Jackson since he went to Cal and he's always been a good guy. I can't sit here and say anything bad about him ... He's very to himself and relax and chill. He does his job, he does it well."
The question, of course, is whether or not Jackson will be doing that job for the Eagles next season.
With Philly refusing to deny that they're shopping him, D-Jax will continue to generate interest from teams with the salary cap room to trade for a difference-making receiver who can take the top off a defense like few others in today's NFL. This story isn't going away anytime soon.