Newly hired Jets offensive coordinator Marty Mornhinweg told reporters Monday that Mark Sanchez has an edge over the in-house competition as New York sorts out its mess under center.
"Mark will probably have just a little bit of a leg up, it would appear," Mornhinweg said, via The Associated Press. "I would like to have competition at that position as well as all the other positions. There are a select few on this football team that have kind of earned the right to step in there as No. 1 on the depth chart. But I certainly would like competition at all the other spots, including the quarterback spot."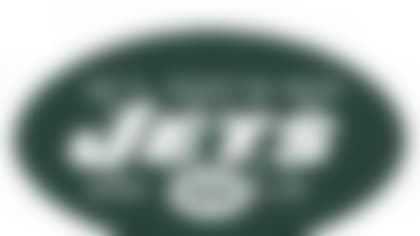 It's assumed Sanchez -- based on the $8.25 million in guaranteed money he'll earn in 2013 -- is going nowhere. Mornhinweg told The AP he sees "a lot of strengths" in his quarterback -- they have yet to work together in person -- and disputed the notion that Sanchez's play needs fixing as the team shifts to a West Coast attack.
Whatever "leg up" Sanchez has over the competition rests on shaky turf. New York is under the gun to select a quarterback in the draft or pull help off the street.
The Jets owe Sanchez a bundle of money and continue to sing his praises, but that song is a tired one. It's challenging to imagine a quarterback on a shorter leash if this team is serious about improving.