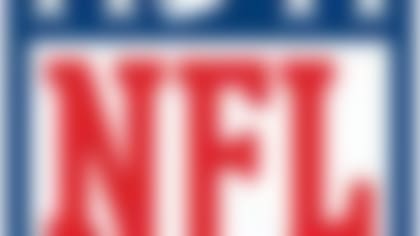 How would your team's prospects look if the season ended today? See where each team stands in the playoff picture midway through the season. More ...
In a loaded NFC, I struggle to take Dallas or Chicago seriously in January, but if you want a prime-time tilt with playoff implications -- look no further.
Here's what else we'll be watching on Monday night:
Fireworks are assured in a game that features two of the worst defenses around. Chicago's 386 yards allowed per game are the most by a Bears team since 1933. They've been serviceable against the pass, but opponents are gashing this defense on the ground. The Bears have allowed an outrageous 504 rushing yards over the past two weeks and 205 yards per game on the ground over their past six outings. It's a promising matchup for Dallas back DeMarco Murray.
Dallas, meanwhile, has given up 500-plus total yards four times this season and allowed an NFL-worst 421.6 yards per game -- the fifth-worst mark by any team since 1935. The Monte Kiffin Experiment has failed comprehensively, but the long-awaited return of middle linebacker Sean Lee certainly helps.
The narrative is less grim on offense, where both teams rank top five in scoring. Bears coach Marc Trestman has done wonders with Chicago's passing game and fully delivered on his promise to improve the quarterback room. With Jay Cutler sidelined by ankle and groin issues, the once-bland Josh McCown has come to life, leading the Bears to more passing, rushing and total yards per game than Cutler. We noticed right away that Trestman chose to trust McCown with the full playbook, and the journeyman has succeeded with nine touchdowns to just one pick in six appearances.
Enough with the Tony Romo bashing. The radioactive Cowboys quarterback has thrown a scoring strike in 25 straight games, a mark surpassed by only Peyton Manning's 35. For all the hobby horses primed to massacre Romo on Twitter with every off pass: His 12 game-winning drives over the past three seasons leads the league, and his 22 career game-winning drives are more than Troy Aikman had. This season, Romo's fourth-quarter passer rating is top five. It's lazy to slam Romo when this team's real troubles lie elsewhere.