Don't blame the schedule-makers.
Instead, the Falcons look like a squad that mailed it in weeks ago. Not so for the 49ers, who simply need a win tonight to earn their third consecutive postseason berth under coach Jim Harbaugh.
Can Atlanta play the spoiler? Let's take a look:
First, some scene-setting: Unless the 49ers host a playoff game, Monday's matchup will mark the final game ever played at historic Candlestick Park. NFL Media columnist Michael Silver wrote an epic poem to the stadium last week, capturing the highs and lows of San Francisco's home base dating back to 1971. Harbaugh, a student of history, told reporters last week: "We don't want to be the guys that screw up the last game at Candlestick."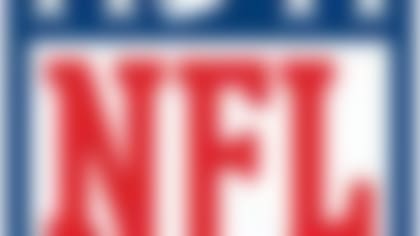 See where each team stands in the playoff picture heading into the final week of the 2013 NFL regular season. More ...
The Falcons have won two of their last three, but it's hard to predict an upset for Atlanta when you look at this defense. The Falcons are giving up nine more points per game than last season and a whopping 131.4 yards per game on the ground. Having allowed four individual 100-yard rushers in 2013, we don't love Atlanta's chances against a San Francisco ground game that ranks fifth and runs the ball more than any team in the NFL. If Frank Gore and friends get rolling early, this game won't be close.
Atlanta also needs to contain Colin Kaepernick, who is rounding back into playoff form. The 49ers quarterback has averaged 8.07 yards per attempt over the last month with seven touchdown passes to only one pick. The return of receiver Michael Crabtree has helped, but Kaepernick deserves credit for better decision-making inside a Greg Roman-led offense that has shown more creative looks in recent weeks.
Matt Ryan's numbers aren't drastically off from last season's totals, but the Falcons' passer is 1-6 on the road, and his 12 picks as a visiting passer rank second only to Geno Smith's 13. Atlanta's offense is a tough watch without wideout Julio Jones in the mix, but don't blame Ryan. He's been sacked a career-high 34 times this season behind one of the league's weakest lines. Good luck moving the ball tonight against a 49ers defense that's allowing a league-best 13.1 points per game since Week 4.
How wild is the NFC? The 49ers still have a shot at home-field advantage with two games to go. If they win out and Seattle and Carolina both lose in Week 17, San Francisco would win the West and clinch the top seed. If the Falcons pull an upset and San Francisco tumbles against the Cardinalsnext Sunday, the 49ers also could miss the postseason entirely.