The struggling Carolina Panthers coach, strapped to the hot seat, appeared destined for the breadline after failing to get Carolina off the ground for a third straight season.
Forget all that. Following their bumbling start, the Panthers (6-3) have ripped off five straight wins and now return home to host the New England Patriots (7-2).
Carolina is the team nobody wants to play, but the Patriots have a history of thriving in games just like this.
Here's what we'll be watching for Monday night:
Bill Belichick has the second-most wins (12) of any coach in league history coming out of the bye week, and only Brett Favre, Donovan McNabb and Peyton Manning have more wins than Tom Brady after the break. Carolina, meanwhile, has won 10 of its last 13 games dating back to last season, tied with the Patriots and second only to the Seattle Seahawks and Denver Broncos over that stretch.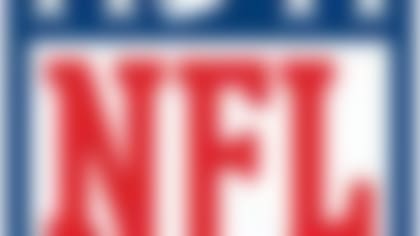 How would your team's prospects look if the season ended today? See where each team stands in the playoff picture midway through the season. More ...
The Panthers own the largest average margin of victory in the NFL this season. Carolina has wiped teams off the map with an offense that's scored 30-plus points in four of its last five games, and a defense that has allowed just 15 points or less in seven of its last nine tilts. This team was for real long before they offed the Niners.
Brady played well in a 55-31 romp of the Pittsburgh Steelers, but the three-time Super Bowl winner has struggled this year. He's thrown for less than 200 yards three times after just one sub-200-yard outing over the previous two seasons. Too many of Brady's passes are off target, and his decision-making has been, at times, spotty. On pace for the worst statistical outing of his celebrated career, we've been seeing a different passer in 2013.
Still, New England is getting healthy at the right time. The Patriots are averaging 36.3 points per game with tight end Rob Gronkowski in the lineup, 15.5 points more than they scored per week prior to his Week 7 return. The onslaught against Pittsburgh helped, but Gronk's presence has opened passing lanes for Danny Amendola. With word from NFL Media Insider Ian Rapoport that X-factor Shane Vereen is set to be activated for Monday night's game, Brady's numbers are bound to improve.
Much of the attention in Carolina has focused on Rivera's see-the-light transition from a maddeningly conservative decision-maker on offense to a devil-may-care gambler. Chris Wesseling was the first to coin the "Riverboat Ron" nickname, a moniker that's caught fire because of Rivera's newfound tendency to go for the throat. It has made all the difference for a young team that has responded positively to a reimagined scheme that makes the most of Cam Newton's natural gifts.
Speaking of Newton, he's on pace to set career bests in completion percentage, touchdown passes and passer rating. He's been most impressive on third down, where his 106.0 quarterback rating is the league's third-best. However, Cam has struggled statistically in the past two games, and he faces a Patriots D that ranks seventh in scoring, allowing the fewest points through nine games of any Belichick-led squad since 2009.
If you want a key to this one, watch Carolina's nasty front seven against the offensive line of the Patriots. Defensive tackles Star Lotulelei and Kawann Short lead a young defense that started three rookies against the 49ers and saw key playing time from two more first-year players. Arguably the most overpowering position group in tonight's game, Carolina's upstart line will give Brady all he can handle.