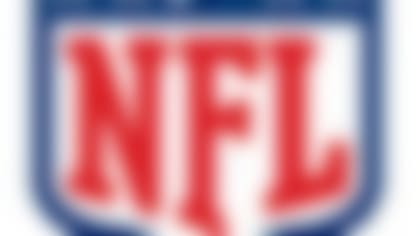 NFL free agency is under way. Follow all of the latest rumors and signings in our free-agent tracker. More...
Kluwe's age, salary and Locke's talent all are factors in Kluwe's release. So is Kluwe's willingness to be outspoken on a variety of issues, despite the usual "Punters are seen, not heard" mandate. Kluwe says he wouldn't change a thing.
"I think the sacrifice would be worth it," Kluwe told Chip Scoggins of the Star Tribune on Saturday. "Now, I would hope that I would get the chance to play football again, because I think I can still play. But if it ends up being something that costs me that position, I think making people aware of an issue that is causing children to commit suicide is more important than kicking a leather ball."
Kluwe has been vocal in his support for same sex-marriage rights. He is coming out with a book this summer and believes it's silly that he's been admonished publicly, sometimes by Vikings coaches, for having other interests.
"When I'm at the facility, I'm concentrating 100 percent on my job because that's what I'm being paid to do," Kluwe said. "But when I'm away from the facility, I'm no longer at my job. I get to live my life. This idea that you have to spend 24 hours a day thinking about your job frankly is unhealthy. It's insane."
Kluwe is quick to note that his punting averages remain very good, which is why I suspect he'll find work soon enough. NFL teams are willing to overlook long criminal records when hiring a player if that player is talented. They certainly can look past the crime of having an opinion.
UPDATE: Kluwe indicated he'd been released with a series of tweets thanking Vikings fans, ownership and the state of Minnesota. The team confirmed the move later on Monday.