Holding court with NFL reporters last week, Dallas Cowboys owner Jerry Jones scoffed at the notion that the team would have to finalize an extension for Tony Romo to clear up $20 million for salary-cap compliance.
The most newsworthy of the restructured deals was that of wide receiver Miles Austin, who ensured his roster spot by converting his base salary to a bonus that saves $3 million in cap room.
Thanks to a mechanism built into his contract last offseason, cornerback Brandon Carr's $14.3 million base salary was reduced to $715,000 with the difference of $13.5 million converted to a signing bonus. That move alone saved $10.8 million in salary-cap space for 2013.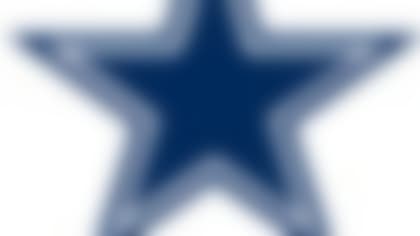 With the offseason under way, Around The League examines what's next for all 32 teams. Dan Hanzus breaks down the Cowboys. **More ...**
All told, the moves add up to between $20 and $25 million in salary-cap savings. Just like that, the Cowboys are under the cap without touching Romo's contract. Whether all of the activity is enough to make a run at keeping linebacker Anthony Spencer off the market remains to be seen. We wouldn't count on it.