Two consecutive wild-card losses to the Houston Texans have given the Cincinnati Bengals fans a sense of deja vu, but the Bengals' defensive coordinator believes this young team isn't far from making serious noise in the AFC.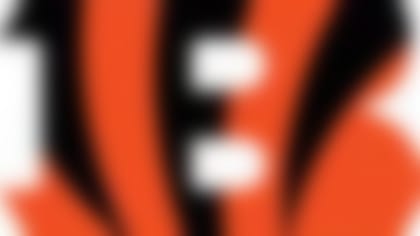 Around The League examines what's next for all 32 NFL teams. Chris Wesseling covers the Bengals. **More ...**
"I think we're really close," Mike Zimmer told NFL Network's "NFL AM" on Tuesday while at the NFL Scouting Combine in Indianapolis. "The first year, we got thumped pretty good by Houston. This year was a lot closer. We're right there. But we're going to have to keep grinding and keep adding talent. We have a good nucleus of guys, and I think we're exactly where we need to be."
Zimmer expressed hope the Bengals would do what it takes to retain pass rusher Michael Johnson and echoed head coach Marvin Lewis in citing linebacker Rey Maualuga as a key part of the defense. It remains to be seen if the Bengals will make a strong push to keep Maualuga, but Johnson is a candidate for the franchise tag if a long-term deal isn't struck by March 4 -- the last day teams can apply the tag.
The Bengals have more salary-cap space than any team in the NFL. They're in strong position to keep their own players and make waves in free agency, but the biggest question about this team's arc comes down to Andy Dalton. He's a smart, consistent quarterback, but it's too early to call him a giant killer. Heading into his third NFL season, Dalton is on the spot to show he can pull this offense out of tight spots -- something he couldn't do against the Texans in the playoffs.