Mike Williams quit the Syracuse football team under Doug Marrone midway through the 2009 season. Five years later, Marrone is giving him another chance.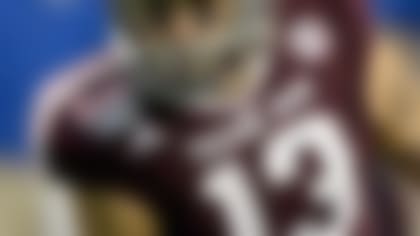 The Bucs need to fill a void at wideout after trading away Mike Williams, and a perfect replacement should be sitting there at the No. 7 pick in the draft. **More ...**
NFL Media Insider Ian Rapoport reports the Buffalo Bills have acquired Williams from the Tampa Bay Buccaneers in exchange for a sixth-round draft pick, according to a source informed of the transaction. ESPN's James Walker first had the news. Both teams later officially announced the trade in separate releases.
The surprising move looks like a win-win for both sides. The Buccaneers' new staff clearly was not enamored with Williams on and off the field. Williams was arrested on charges of trespassing and criminal mischief in December.
He reportedly racked up big fines for missing meetings last season. He was able to play in just six games in 2013 because of a hamstring injury suffered after Williams signed a huge six-year, $40.5 million contract last July.
The Buccaneers would have incurred a huge salary-cap hit if they cut Williams. By trading Williams, they cleanly get out of a bad deal.
It's a reasonable gamble for the Bills, too. Buffalo only owes Williams $1.8 million in 2014 pay, and that includes a hefty workout bonus. That pay jumps all the way to $6.8 million in 2015, so Williams will have to perform well to stay on the team.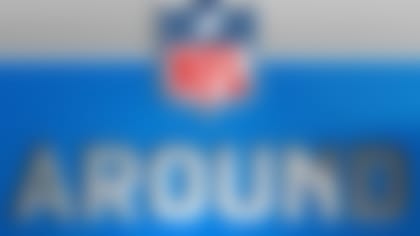 Marrone obviously knows Williams and is comfortable giving him a chance. If the marriage doesn't work out, the Bills can release him after the season without much trouble.
The Buccaneers, meanwhile, look rather thin at the position. They are strong candidates to draft a wideout with the No. 7 overall pick, with Sammy Watkins and Mike Evans the most likely candidates.