"As I stated yesterday, I take full responsibility for my actions, and I apologize for causing negative attention to the Pittsburgh Steelers organization," Tomlin said in a statement released by the Steelers. "I accept the penalty that I received. I will no longer address this issue as I am preparing for an important game this Sunday against the Miami Dolphins."
Given the amount of publicity Tomlin's actions have garnered in the past couple of days, it's no surprise that coaches and players around the league were asked for their reactions.
"The NFL does a great job in terms of on the field," Harbaugh said during his Wednesday news conference. "We're all responsible -- officials, players, coaches -- for what happens between the white lines and the NFL addresses those things and they've always done a great job with that. We respect that, certainly. Those kind of things can happen. They do happen to coaches, players and officials every single week and they're addressed with the National Football League. This one just got more attention than most of them."
"Hey, that's a lot of money, you know," Smith said Wednesday. "I don't know. That's in the past. It's all funny because we won. If we lost I'd probably be blaming him, I'm not gonna lie. It's tough, and I can't say he did it on purpose, because I don't know what he was thinking. It definitely sends a message across the league. He stepped across the line, which definitely threw it off. You can say he did it on purpose, but you don't truly know. Coach is standing in that white box all the time, so it's not like he did anything crazy, but Harbaugh does a good job of staying back I'm sure he'll take a couple extra steps back now knowing it's $100,000 out there."
» Outspoken Steelers safety Ryan Clark spoke to NFL Media's Aditi Kinkhabwala shortly after the fine was handed down.
"First of all, Coach Tomlin has deep enough pockets to pay it," Clark said. "You know, Coach's money is guaranteed. If it was my money, I'd feel a different way about it. We're just glad it's over though. I'm glad (for) Coach; he accepted responsibility for it. He's been totally accountable for it, and he wants to move on."
» "It's hefty, that's a lot of money right there," Steelers backup quarterback Bruce Gradkowski told Kinkhabwala. "If you're gonna give away $100,000, you might as well buy a couple cars or something. It's tough. We don't make those decisions. I know the league is just trying to make this a good, safe league. But those are tough. It's an accident, it happened. I'd say that's a lot, but hey, what can I say."
"Right now there's so much of a premium on, 'You better say off the white, you better stay off the white,'" Coughlin said. "We're all yelling and screaming that. We're reminded by the officials about that every week, too. You find yourself sometimes running down the sideline on the white but nevertheless you're not even supposed to be on the white because the officials have to have access there, and that is a most difficult (15-yard) penalty to absorb."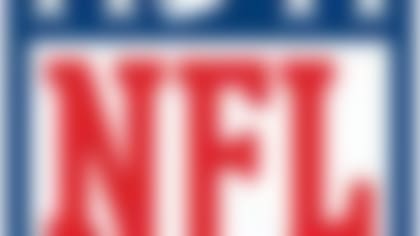 How would your team's prospects look if the season ended today? See where each team stands in the playoff picture midway through the season. More ...
"I've been pulled back many of times," Pagano said. "There's a guy that has the title of get-back coach on the sideline. In college, when you wore the headset with the cords, they'd just pull you by the cord. Now, you're wireless, so they grab you by the hoodie or the back of the belt. So, it happens."
"I think it's one of those decisions they have to make about what the best interest for the game," Shanahan said. "I always take a look at a $100,000 fine. $100,000, that's a lot of money, especially when Mike said there was no intent for him to make that mistake. They reviewed, they made a decision and you live with it."