"Both players were hand fighting and when you look at this play in real-time, there's not enough to call pass interference against either player," Pereira wrote Monday for FoxSports.com. "Smith had a quick grab and Crabtree had a quick push-off. Smith went down on the play and the pass fell incomplete.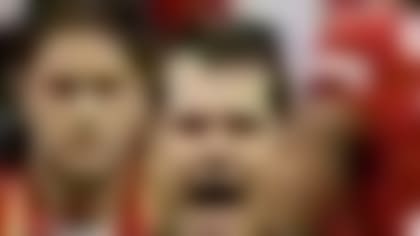 Jim Harbaugh says the Ravens got away with a no-call on the 49ers' fateful fourth-down play. What do our analysts think? **More ...**
"It was not an obvious foul, and until I looked at it in slow-motion, it seemed like no foul at all. It's not a penalty I would want called if I were still VP of Officiating for the NFL."
Pereira added it couldn't be called defensive holding because the ball was in the air. It had to be offensive or defensive pass interference.
The refs were in a tough spot. You don't want to decide the Super Bowl on a close call, but Smith was definitely handsy in his coverage. Pereira admitted it was not obvious until you look at the replay. But when you look at the replay ...