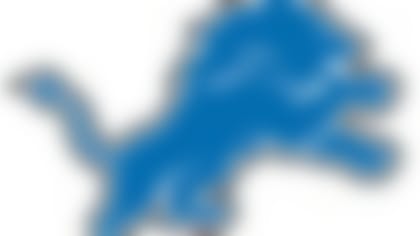 With the offseason under way, Around The League examines what's next for all 32 teams. Kevin Patra covers the Lions. **More ...**
If Patterson winds up in Detroit, he'll see a familiar face there: The Lions hired former Eagles defensive line coach Jim Washburn. Patterson should have knowledge of the scheme since Washburn and Lions coach Jim Schwartz spent eight years together in Tennessee and employed the Wide 9 formation the Eagles used the last two seasons.
Patterson was a first-round pick out of USC in 2005, started 99 games and will turn 30 in September. He missed most of 2012 after having brain surgery for an arteriovenous malformation that caused him to have a seizure.
The Lions are tinkering with their defensive line after Kyle Vanden Bosch was released. End Cliff Avril and tackles Corey Williams and Sammie Lee Hill all are free agents. The Lions could keep a formidable rotation at tackle with Ndamukong Suh, Nick Fairley and Patterson -- assuming Fairley continues to progress. The entire defensive scheme starts with the line, so the Lions have to add free-agent talent (or draft it in a strong defensive tackle year) to keep the depth within the unit. Schwartz loves to consistently rotate bodies on the line during games.