The Falcons defensive end was signed this offseason to fill the void of the departed John Abraham, but it's not just Umenyiora's on-field play that's caught the eye of his coaches.
"His leadership ability has shown up quite a bit with our young players, which has been outstanding and great," defensive coordinator Mike Nolan told the team's official site. "He's an early bird kind of guy, so he's in here working with some of our younger guys and even a couple of older guys have gravitated toward that and they're all working together."
Nolan refused to compare Osi to Abraham, but hinted that Umenyiora's leadership skills were needed on defense.
Debate: Toughest shoes to fill?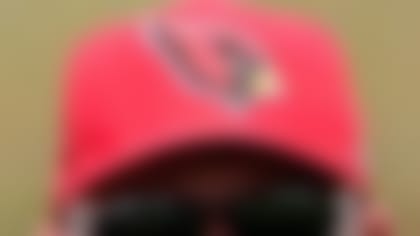 For a Falcons squad still learning how to make its way through the NFC playoffs, the addition of Umenyiora -- who won two Super Bowls with the New York Giants -- makes plenty of sense from a locker-room angle.
But Abraham graded out as the NFL's fourth-best defensive end by ProFootballFocus last season, with especially high marks as a pass rusher. Umenyiora ranked down at No. 31, and struggled through long stretches in 2012.
Umenyiora's 31 and far from a long-term solution for the Falcons, but who are we kidding? Atlanta brought in Osi to win now, and he sounds determined to take them places.