Titans coach Mike Munchak hoped to name his starter before the team's third preseason game, but he's pumping the brakes on that timeline.
Schein: Advice for NFL teams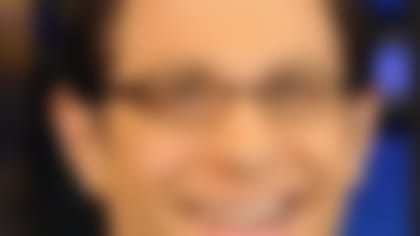 Should Ryan Tannehill start for the Miami Dolphins? What should the Titans do with Jake Locker? Adam Schein has all the answers. **More ...**
"We have two more weeks to see plenty," Munchak told reporters Saturday. "When we feel like we are at that point, we'll make our announcements when we feel the time is right."
Locker was gritty while filling in for Hasselbeck last season, but he finished just 4-of-11 passing for 21 yards with an interception in Friday's preseason victory over the Tampa Bay Buccaneers. Locker's accuracy problem -- a hot topic before he was drafted -- was on full display.
Munchak clung to the script Saturday, saying Locker didn't hurt his chances of winning the starting job. That has as much to do with Hasselbeck -- a placeholder at this stage -- as it does with Locker's actual progress. Still, Munchak wouldn't name a starter for next week's game against the Arizona Cardinals (who have signal-caller issues of their own).
In a league where rookie passers are producing right away, the Titans are swimming upstream by keeping the training wheels fastened to Locker. The rest of his quarterback class is playing, learning, enduring out on the field.
Meanwhile, we're still waiting for an answer out of Nashville.