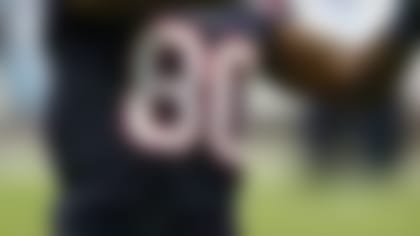 The Houston Texans check in at No. 1 in the NFL.com Power Poll for the third straight week. Where did our experts rank your favorite team? **More...**
Mularkey's argument has to do with the deep past. He was coach of a Buffalo Bills team in 2004 that started 1-4 and finished 9-7, just missing the postseason. Buffalo marched into bleak territory before generating excitement down the stretch.
This Jaguars team is 1-4 and flailing behind an offense that's posted 65 points in five games, dead last in the NFL. The defense can't get off the field. We're not sure what's different about this year's Jaguars from outfits of old, but Mularkey said after Sunday's loss, "We're closer than you think."
We simply need to see it on the field.