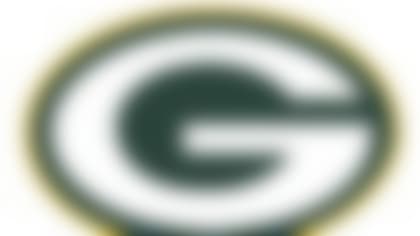 "That's a number that will stick in our focus as a defense throughout the offseason," McCarthy said Friday at the NFL Scouting Combine. "We're studying the read-option. ... Actually our defensive staff is going to take a trip to Texas A&M. (Coach) Kevin Sumlin is someone I have great respect for. With his ability to share, both the offensive side and the defensive side, his experience with the read-option.
"It's something from a preparation standpoint we will grow as a staff and be better prepared for in the future."
The Packers were torched by Colin Kaepernick and the read-option in the second half of the loss to the 49ers. Kaepernick threw for 263 yards, ran for an NFL quarterback record 181 yards and scored four combined touchdowns. McCarthy said preparing for the 49ers  will "definitely be a focus of our offseason."
"Defense is about playing to leverage, it's about trusting the guy next to you particularly when you get into misdirection," McCarthy said. "Read option, obviously, the extra gap is not accounted because the quarterback is now part of the equation of running the football. They executed at a high level."
Unofficial list of free agents Check out this unofficial list of the 2013 NFL restricted and unrestricted free agents for every team, which includes Greg Jennings. More ...
Sumlin was the offensive coordinator at Texas A&M in 2001 to 2002 when he first connected with McCarthy. Packers special teams coach Shawn Slocum was an assistant on that staff.
"Just the fact of the matter of what they've done on offense and they face it all the time in the (Southeastern Conference)," McCarthy said. "We thought that this would be a great opportunity."
This is the first time McCarthy has sent his staff to a university to pick the brains of a staff. Five hundred and seventy-nine will make you try new things.